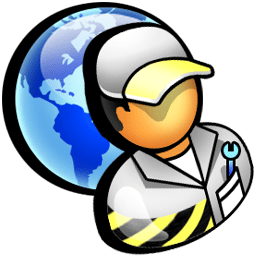 This document explores some infrastructure items for your desktop and mobile devices to make your website visit easy and positive.
There is an option under Google Settings called Autofill. Tapping this option will make your visit even more friendly by entering you user name/email address and password for you when you visit you website.

Selecting Autofill, then Passwords you are taken to a third screen: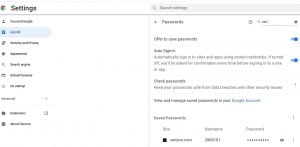 Turning on the top two switches will allow google to remember your passwords and auto fill them for you. All you have to do is press enter.
There are now four different entry points into your Kofcvt.org website.
Instructions below can be followed for each entry point.
https://kofcvt.org

https://kofcvt.org/a1/

https://kofcvt.org/cellphone/

https://kofcvt.org/faithbook/
You can create device options on your desktop for each of this options, if you wish, which will allow you to quickly access our website. Only options 1 and 2 allow you to register to use this site so if you are new to the site you will need to use one these options. The …/a1 option presents you with a survey.
How to add "kofcvt.org to your Home Screen"
Launch "Chrome" app.

Open https://kofcvt.org or just kofcvt.org to home screen.

Tap the Browser's menu icon (3 dots in upper right-hand corner) where a dropdown menu appears, and tap Add to Home Screen.

You'll be able to enter the name for the shortcut and then Chrome will add it to your home screen.
How to create a website shortcut on to your iPhone desktop
Using Safari on iOS 9 and iOS 10 you can hold down the reload icon in the address bar (top right) and then select "Request Desktop Site". You can also tap the share icon (bottom of browser, next to forward arrow), then scroll across to "Request Desktop Site".
How to create a website shortcut on to your safari desktop site?
In the settings menu, scroll down and tap on "Safari". This will take you to Safari preferences. Here, scroll down and choose "Request Desktop Website" located under the Settings for Websites category, as shown below. From here, use the toggle to request desktop version automatically on all websites.
How to Set the "Request Desktop Site" on your iPhone
Listed below are the steps one can follow to view the desktop version of a website in Safari running on iPhone (iOS 13)
Open the Safari browser and navigate to any website.
Once the website loads, click the "aA" icon available in the top corner positioned before the address bar. It opens the website view menu.
From the available options, choose the "Request Desktop Website" option.
How to permanently enable desktop sites in Chrome on Android devices.
You may do step 4 without using steps 1 thru 3 but the change will not be persistent.