Current Volunteer Sign-up Sheets
No sheets currently available at this time.
Knight of the Year Family of the Year
"Lenny was a 4th degree knight from the Rutland area who resided at Allen Homes in SB. Jeff Lindemenn, Parick Leduc and I had the privilege of driving Lenny to mass at SJV over the past several years. Lenny was known as the "pie man" who baked pies as a hobby to keep active. He always had a smile and a joke to anyone who would listen. He did attend one of our meetings several years ago. The priests serving SJV knew him very well as did several of our members. He became a 4th degree knight more than 50 years ago. He was 107 years old and the oldest WWII veteran in Vermont. He died on Christmas day."
-Ray Michaud
read more
Knights Gear
Knights Gear is the official provider of Knights of Columbus branded materials including clothing, books and apparel of all types. Knights Gear is openly accessible for members to register and order items for themselves, their council, or their brother knights. Please note that the USA Knights Gear site distributes items within the United States only and Canadian Knights Gear site distributes items within Canada only.
4th Degree Uniforms
Members of the Fourth Degree can purchase new uniforms and replacement pieces through Knights of Columbus Uniforms. When ordering, be certain to visit the correct version of this site depending on the country in which you reside (the United States or Canada).
The English Company
Thank you for supporting a family owned business operated by Brother Knights for 3 generations! Due to the Covid-19 pandemic, we are taking all of the necessary precautions to keep our staff safe and healthy, but please be assured that we are still processing and shipping orders in a timely manner. You can email us at sales@kofcsupplies.com with questions/concerns or to check on order. Thank you!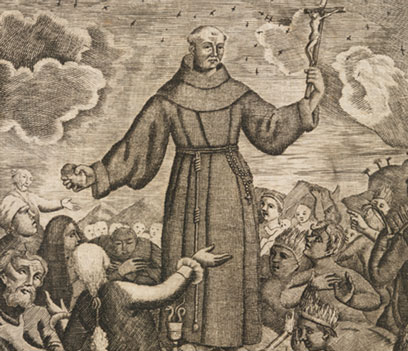 One year before he beatified Fray Junípero Serra in 1988, St. John Paul II made a pilgrimage to the grave of the Franciscan priest at Mission San Carlos Borroméo in Carmel, California.  
We love the taste of Roasted Balsamic Chicken! Marinated and roasted with bright & colorful veggies, this is the perfect one-dish meal to serve for dinner with the family.

Looking for a warm and cozy soup to add to the recipe rotation? Everyone needs a copy of this Cheese Soup recipe for those chilly winter nights. This family favorite is creamy, cheesy, and so easy to make!

Wondering what to make for dinner tonight? This budget-friendly Ground Beef Stroganoff is the perfect dish for a quick and easy weeknight meal!
David Giuliani
.
     .
.
.
.Your local, Vermont Knight's Insurance Representative!
He is always ready to serve you!
 Consider Joining Our Louis J Trono 2106 Assembly!
Become a 4th Degree Sir Knight
Become a 4th Degree Sir Knight
Saint John Vianney
Parish Bulletins 
Saint Catherine Of Siena
Parish Bulletins 
Saint Jude 
Parish Bulletins 
Our Lady of Mount Carmel
Parish Bulletins 
Local Council News
The Latest News & Updates

Please Pray for the following: Joe Myers and Family, Jeffrey Claude Danis and family Tom Westropp, Andrew Bolognani, PSD/PGK Don Sutton, Ray & Bev Newman, PGK Ray Miller, Stuart Fath, Dan Smith, David Bullock, Repose of the soul of Fr. Hamilton Repose of the soul...
read more