Brothers and sisters, whoever sows sparingly will also reap sparingly, and whoever sows bountifully will also reap bountifully. Each must do as already determined, without sadness or compulsion, for God loves a cheerful giver. Moreover, God is able to make every grace abundant for you, so that in all things, always having all you need, you may have an abundance for every good work. As it is written: "He scatters abroad, he gives to the poor; his righteousness endures forever." The one who supplies seed to the sower and bread for food will supply and multiply your seed and increase […]

Blessed the man who fears the LORD, who greatly delights in his commands. His posterity shall be mighty upon the earth; the upright generation shall be blessed. Wealth and riches shall be in his house; his generosity shall endure forever. Light shines through the darkness for the upright; he is gracious and merciful and just. Lavishly he gives to the poor, his justice shall endure forever; his horn shall be exalted in glory.

Jesus said to his disciples: "Take care not to perform righteous deeds in order that people may see them; otherwise, you will have no recompense from your heavenly Father. When you give alms, do not blow a trumpet before you, as the hypocrites do in the synagogues and in the streets to win the praise of others. Amen, I say to you, they have received their reward. But when you give alms, do not let your left hand know what your right is doing, so that your almsgiving may be secret. And your Father who sees in secret will repay […]

"Take care not to perform righteous deeds in order that people may see them." Why not? If people see them then what will you get out of them? "You will have no recompense from your heavenly Father". My brethren, the Lord is not bringing judgement here but giving an explanation. He casts light on the wiles of our thoughts; he strips bare the secret intentions of our souls. He draws attention to the measure of a just retribution to those unrighteous pondering righteousness. Righteousness that sets itself in the sight of others can expect no divine reward from the Father. […]
Knights Gear
Knights Gear is the official provider of Knights of Columbus branded materials including clothing, books and apparel of all types. Knights Gear is openly accessible for members to register and order items for themselves, their council, or their brother knights. Please note that the USA Knights Gear site distributes items within the United States only and Canadian Knights Gear site distributes items within Canada only.
4th Degree Uniforms
Members of the Fourth Degree can purchase new uniforms and replacement pieces through Knights of Columbus Uniforms. When ordering, be certain to visit the correct version of this site depending on the country in which you reside (the United States or Canada).
The English Company
Thank you for supporting a family owned business operated by Brother Knights for 3 generations! Due to the Covid-19 pandemic, we are taking all of the necessary precautions to keep our staff safe and healthy, but please be assured that we are still processing and shipping orders in a timely manner. You can email us at sales@kofcsupplies.com with questions/concerns or to check on order. Thank you!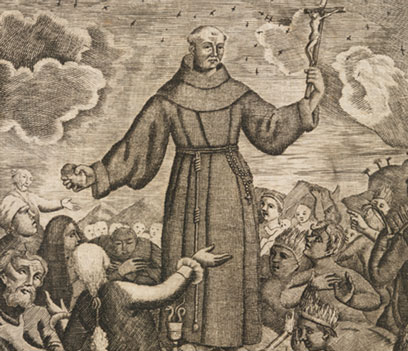 One year before he beatified Fray Junípero Serra in 1988, St. John Paul II made a pilgrimage to the grave of the Franciscan priest at Mission San Carlos Borroméo in Carmel, California.  
Quick Pickled Beets are easy to make, and no canning is required. Serve these pickled beets on a charcuterie board as an elegant appetizer for a dinner party!

This Bahama Mama cocktail is so bright & refreshing. With 3 different types of alcohol, fruit juice, & grenadine, this summer drink is perfect for a backyard party with friends!

These Brown Sugar Carrots are a sweet and tasty side dish that's ready in 15 minutes. With only 4 easy ingredients, this dish is ready in no time!
David Giuliani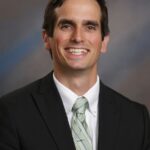 .
     .
.
.
.Your local, Vermont Knight's Insurance Representative!
He is always ready to serve you!
Tootsie Roll
®

Fund Raiser

Once a year we show our fraternity though service by collection money and giving out Tootsie Rolls® in front of various businesses in the area.  
Church and Hall Repairs
When the work gets tough, we get tougher. No project is too hard for a Brother Knight. We can always use another pair of hands.
Visiting The Shut-ins
By calling and personal visits to our seniors and disabled parishoners we prove moral support for those who are longing for comfort.
Free Throw
High school athletes come and practice their skills on the basketball court.  Brother Knights are there to supervise and lend a hand. If you love guiding young athletes, this can be for you!
Super Bingo for
Camp Ta-Kum-Ta
The biggest event of the year for this council and Brother Knights. We raise more than 40K for the Camp Ta-Kum-Ta programs each year. Plus, everyone has a great time!
Special People's Christmas Party
Helping Brother Knights
When a brother knight needs help with yard and home, picking up medications or transportation to and from locations, Brother Knights are always there!
Online Auctions
Creative minds help put this event together. Last year's event was very successful. This event can always use more creative minds to help!
Parish Picnic
Brother Knights support the parish by organizing the parish picnic by setting up the tents and tables and then taking them down.
Saint John Vianney
Parish Bulletins 
Saint Catherine Of Siena
Parish Bulletins 
Saint Jude 
Parish Bulletins 
Our Lady of Mount Carmel
Parish Bulletins 
Local Council News
The Latest News & Updates